Teacher Planner Spreadsheet!
Are you a dedicated educator striving to bring structure, balance, and personal growth into your teaching journey? Look no further than our Comprehensive Teacher Planner Spreadsheet – the ultimate tool to help you plan your teaching sessions while allocating time for personal and skill development.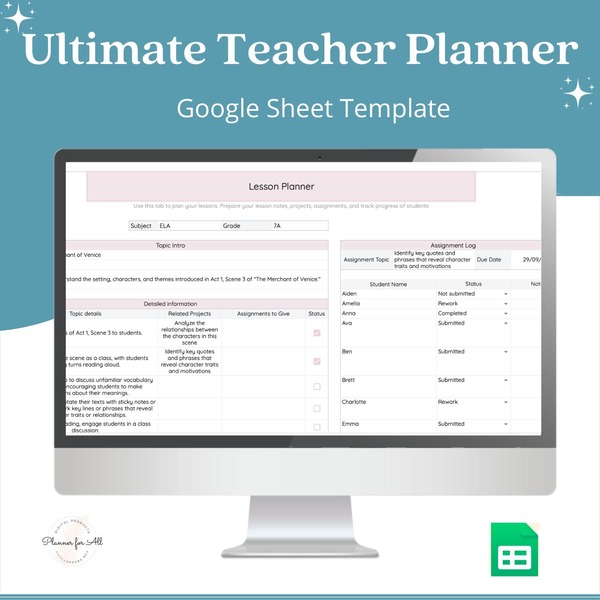 Streamline your lesson planning for an efficient time management. Use the trackers to stay on top of your important tasks and projects so that you have ample time for your professional and personal commitments.
Comprehensive planner with over 15 tabs so that you can keep learning and growing as an educator without compromising on self-care.
Easy to use interface and intuitive charts make it super easy to get value without spending hours for it.
And it comes with full commercial rights so you can make money with this in your shop.
This is in Google Sheets format so your customers can start using it easily with their free Google account. Just add you own logo, images, colors, fonts and start selling.
Regular Price: $57
Launch Price: $26. No coupon code needed till 21 Sep.