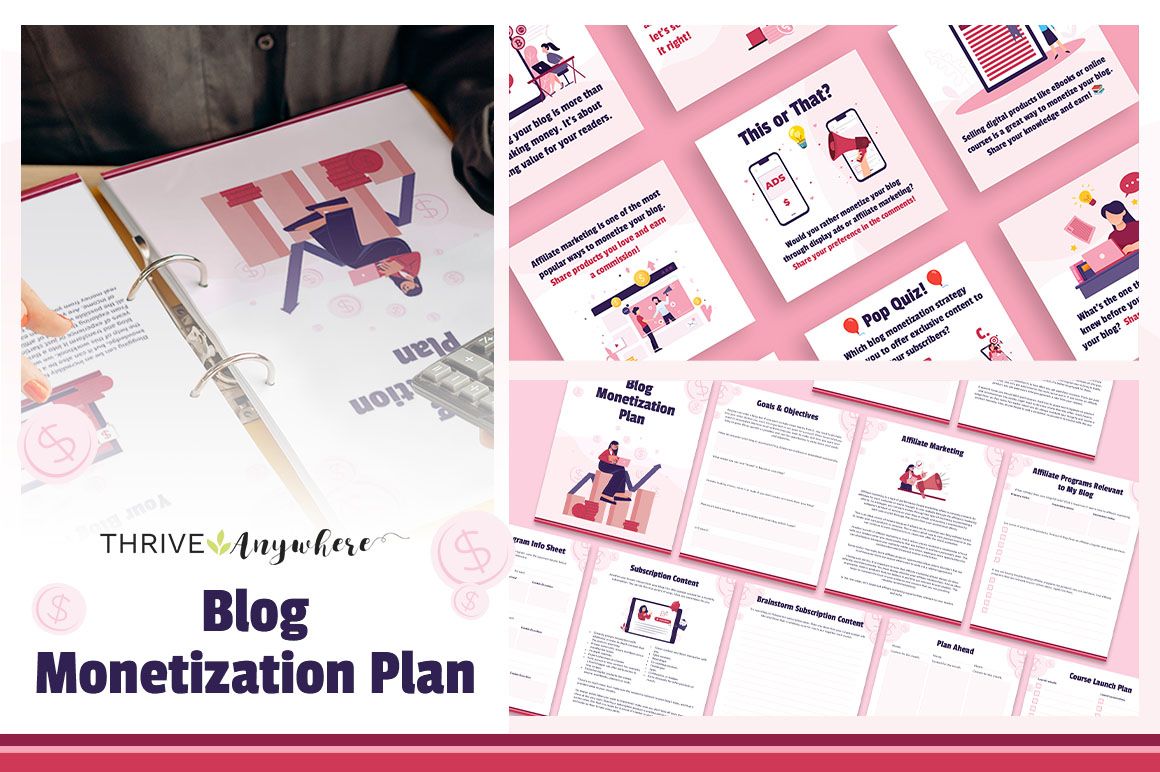 This is the workbook your people need to transform their hard work into a continuous source of income.
Have you ever wondered how some bloggers are able to make a living doing what they love while others struggle to make ends meet? The secret lies in having a solid plan and the right strategies in place. And that's exactly what the "Blog Monetization Plan" workbook will help you create.
From setting realistic goals to understanding your audience's needs, from implementing effective monetization strategies to tracking your progress, this workbook has it all.
Whether you're a coach looking to help your clients make money from their blogs or a blogger who's been longing to turn your blog into a lucrative venture, the "Blog Monetization Plan" workbook has got you covered.This workbook will sell for $47, but because they just released it, you can get it for the early-bird price of only $23! That's more than half off.

So, don't let another day go by without taking action. Click the link below to get your copy of the "Blog Monetization Plan" workbook, and let's unleash the untapped potential of your blog!
Last day: Sep 18, 2023