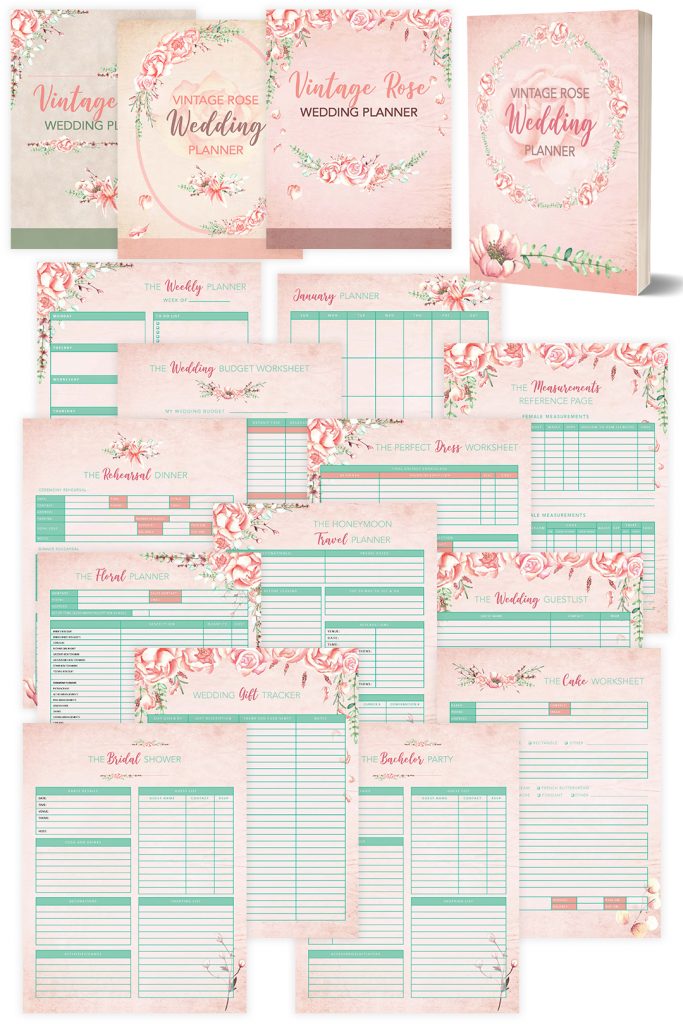 Vintage Rose Wedding Planner

My friend, Becky, brings you this gorgeous deluxe Vintage Rose Wedding Planner to plan the perfect wedding! Your customers will love the trendy vintage watercolor rose design. 
There are 4 covers, backs, and spines included. 
It comes in both color and black and white 
in 8.5 x 11 and 8 x 10 size. 
There are cover 10 dividers to organize the large amount of pages as well. 
There are 88 pages to help your customers design the wedding of their dreams!
For those who want to sell on Amazon KDP, a black and white version is included too. Less cute and complete wedding planners are selling like hotcakes on Etsy. Get this now while it is on sale!

Vintage Rose Wedding Planner
Deal: Save $10 off with code VINTAGE now through January 22nd at midnight CST