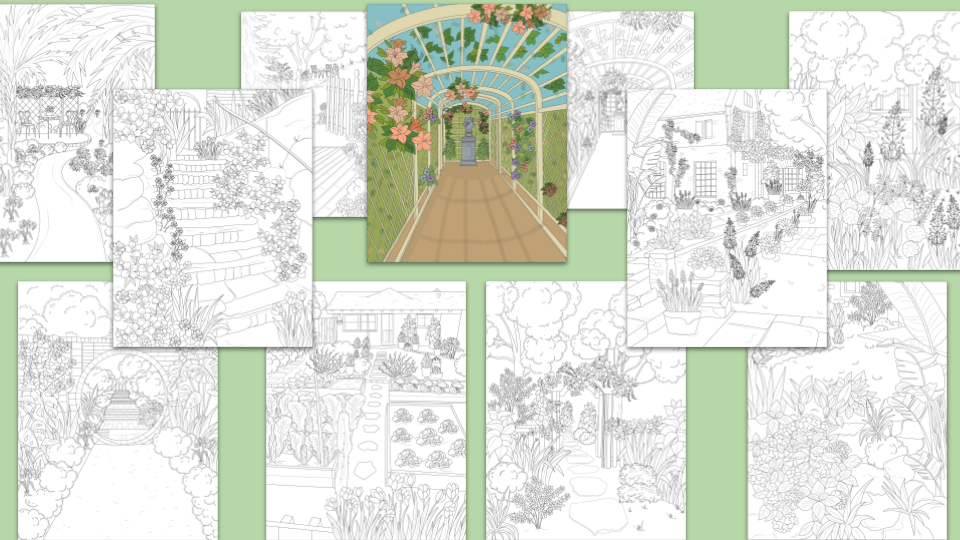 Did you ever watch the movies named The Secret Garden? I did as a kid and was enthralled with them. That's what this package of coloring pages makes me think of; some kind of beautiful, lush, garden full of colors and smells. 
There are lots of details in the full page designs, but for anyone who wants to add to them or make them unique, you can use the isolated figures of different insects and animals to add to those designs. 
You could even turn these into activity pages by adding the different isolated figures to every page in different places.
Lovely Lush Garden Pack Is Here 
Use code LOVELYLUSH to get $5 off through March 29th, 2021.