I'm actually really excited to get these for myself! I have plans for a number of trainings over the next year and these will come in very handy when converting my info into something nice to look at. 
Lead Magnet Template Bundles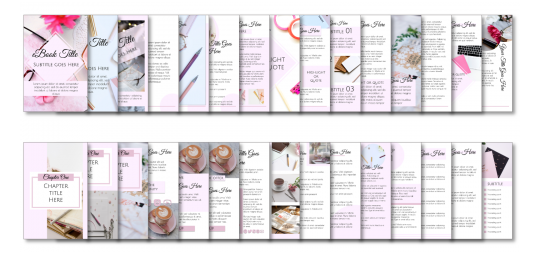 This launch is three sets of Lead Magnet Template Bundles. These can be bought seperately Or together as one big bundle!
30 pages of Ebook templates (text, images, covers, call to action pages, chapter pages)
5 Note Papers
Calendars
10 Printables (worksheets/checklists)
Social Media Images
Each bundle has about 50 pages of content. Come in 6x9" and A4. Plus there will be no image versions with image place holders (just drag & drop).

​The themes are:
Pink journaling
Blue travel
Or colourful foodie templates
​Each bundle will be available to buy separately or together for one price.
---

Get updates weekly to your email: Sign Up Here
Get updates daily to your email: Sign Up Here