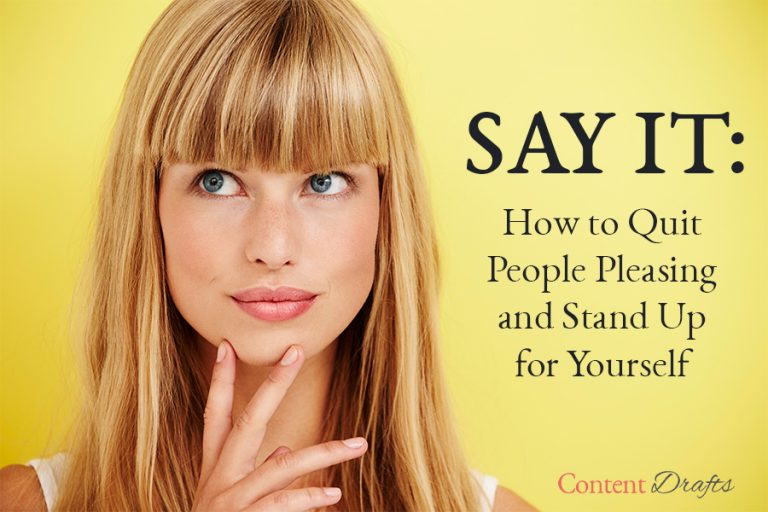 "Say It: How to Quit People Pleasing and Stand Up for Yourself ".
This done-for-you content package was designed with you in mind. Each piece was created to give you everything you need for more visibility, interaction, authority and list growth.
SELF-ASSESSMENT:
10 WAYS TO DETERMINE IF YOU HAVE A PUSHOVER PERSONALITY (AND HOW TO FIX IT).
1500+ WORD EPIC BLOG POST:
10 SIMPLE (BUT EFFECTIVE) WAYS TO FIND YOUR VOICE WITHOUT FEELING LIKE A KAREN
PLUS 5 ADDITIONAL BLOG POSTS
6 posts optimized for Twitter and 6 posts written for Facebook.


How to Quit People Pleasing and Stand Up for Yourself