Candy Land Graphics pack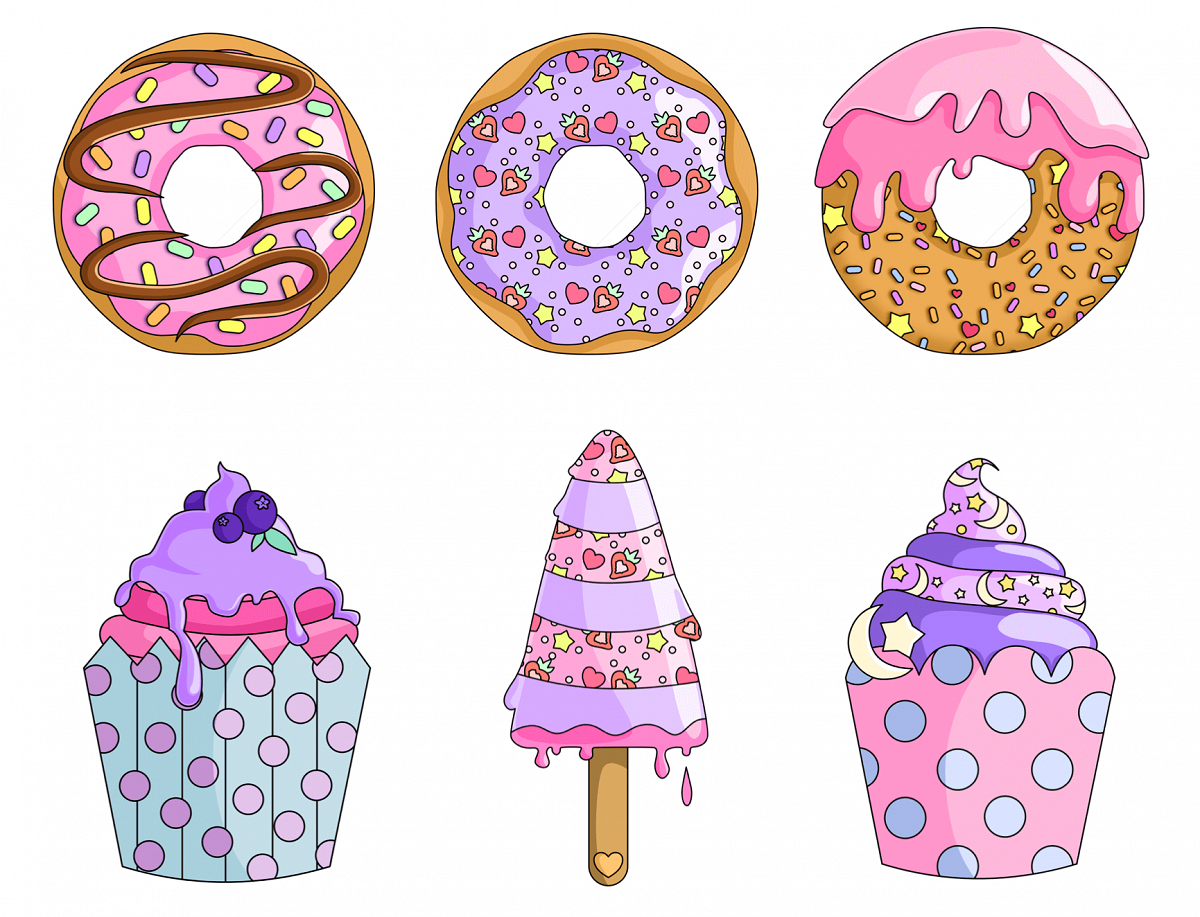 This coloring package was created by Chad and his two daughters. It bridges the gap between children's and adult's coloring assets. 
You get 30 line drawing designs in the main offer in Black & White and they come as PNG and SVG files.
Then on top of that you are also getting another 30 single designs, so 60 designs in total.
You could use these in many ways including:
Kids Recipe Books - have an image to color after they have baked their recipe
Candy Coloring Books
Kids Writing Pages with a Sweet Treat theme
Kids Journal Pages
Activity Pages and more...