---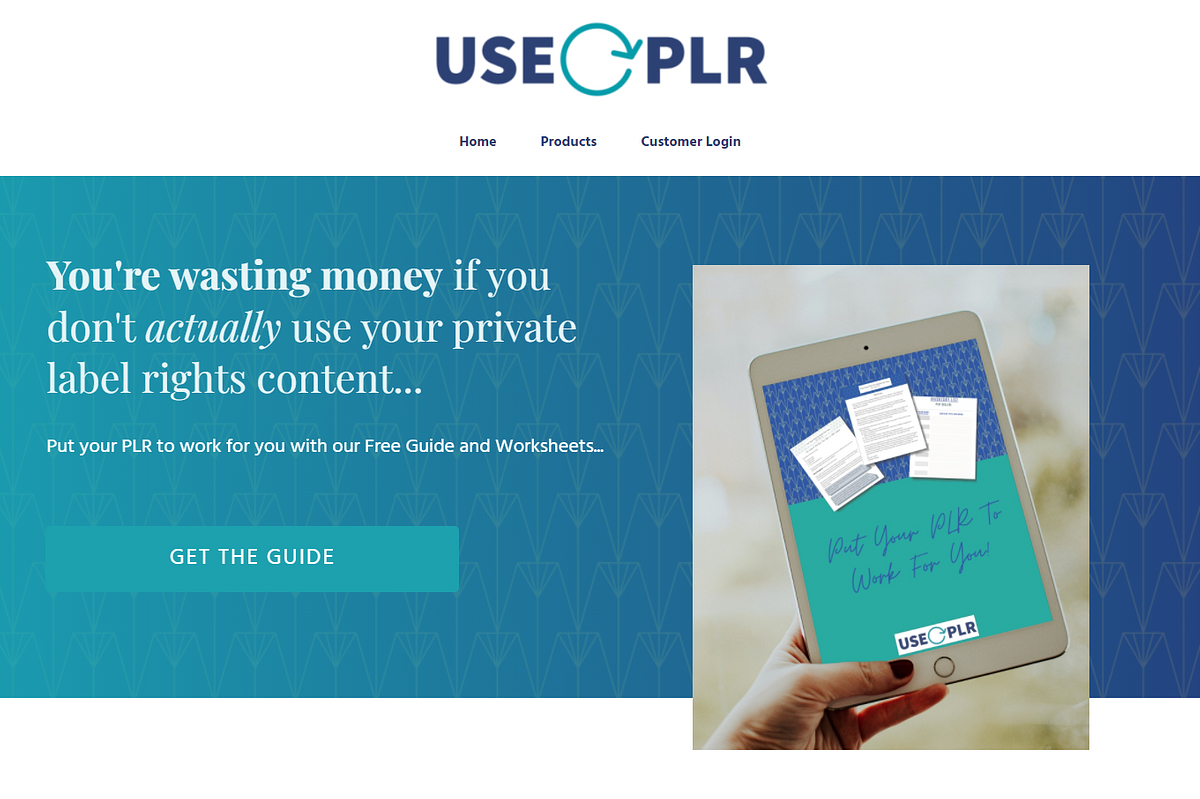 Where: useplr.com
What: 50% off everything in the store, including our 5 pack blog posts! There are trainings, guides & workbooks, and written content with private label rights. 
How: coupon code BLACKFRIDAY50
When: 11/26 - 11/30
50% Off All Products
coupon code BLACKFRIDAY50
---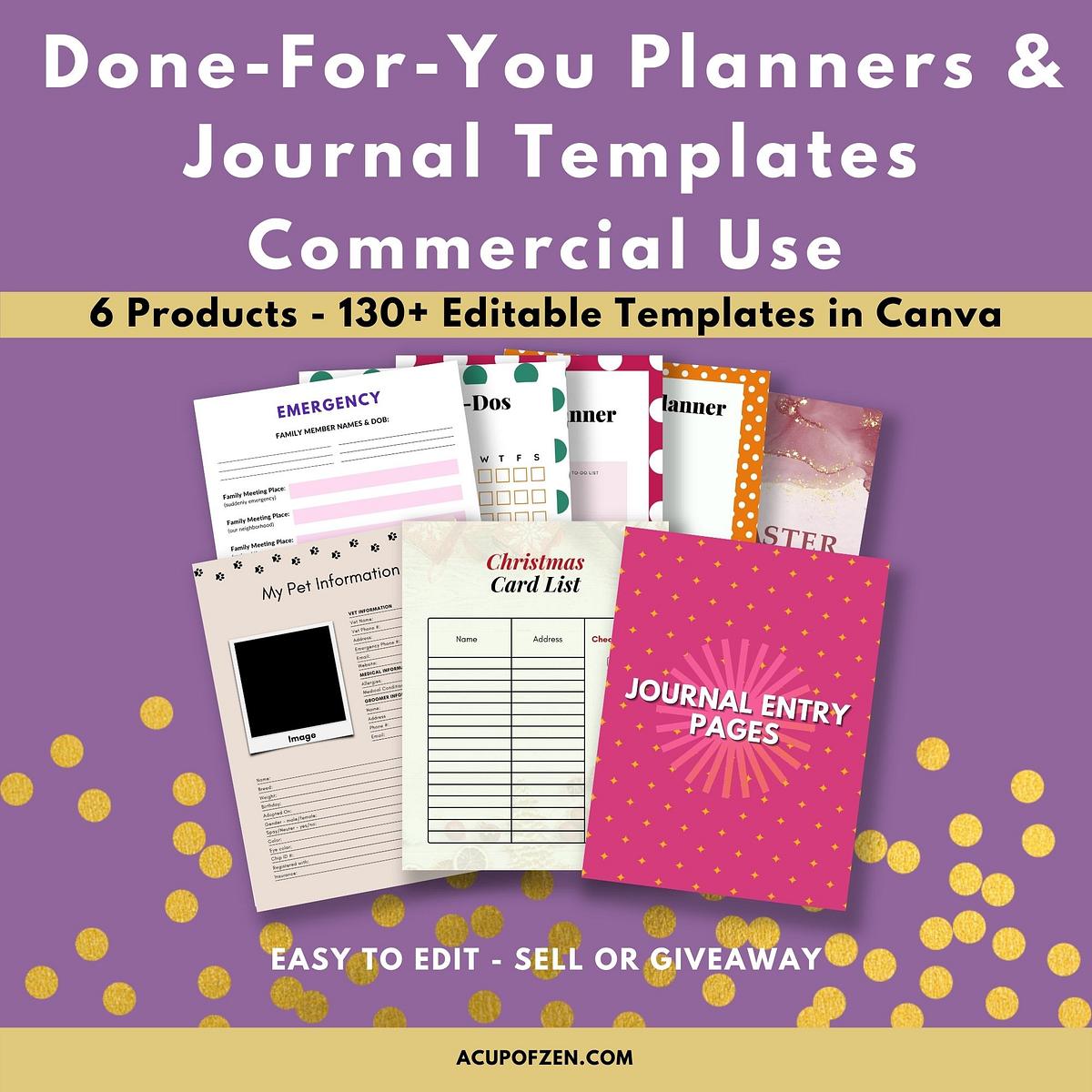 Variety Pack of Planner & Journals Templates from AcupofZen.com
This Done-For-You Package Includes:
Dog Planner (20 pages)
Christmas Planner (20 pages)
Journal Entry Pages with Cover (25 pages)
Emergency Contact Pages (8 pages
My Life Planner (27 pages)
Master Your Mindset Journal and Cover (31 Pages)
Sizes include 8.5×11, 8×10, 6×9, A4 in color in Canva
Planner and Journal Page Templates in Canva
PLR / Commercial Use Rights
Use coupon code: bf2021
11/26 through 11/30 at midnight
Variety Pack of Planner & Journals Templates
Coupon code: blackfriday2021
---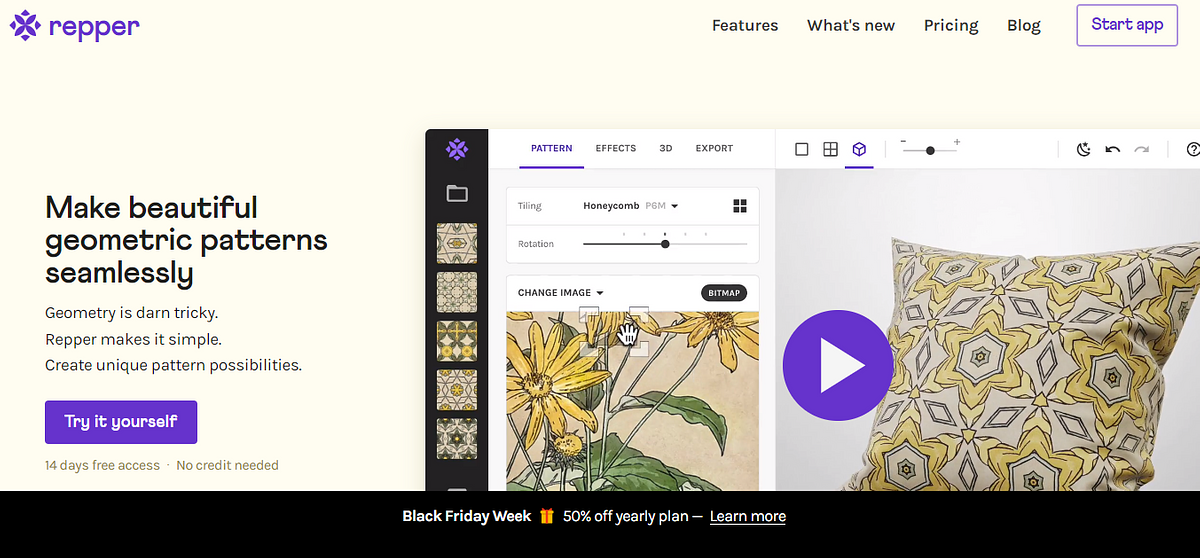 Get Repper Pro! 
Repper is an essential design tool for making repeat patterns. It takes care of all the technical details, so you can focus on the creative part. With over 30 tiling templates and the new 3D preview, get ready to be inspired by the pattern possibilities.

There was never a better time to join with our Black Friday deal:

Save 50% on the first year of your Pro membership
Use the coupon code BLACKFRIDAY during checkout
Valid during the whole week of Black Friday (22-28 November)

Learn more (and try for free)
Then use code BLACKFRIDAY to buy

---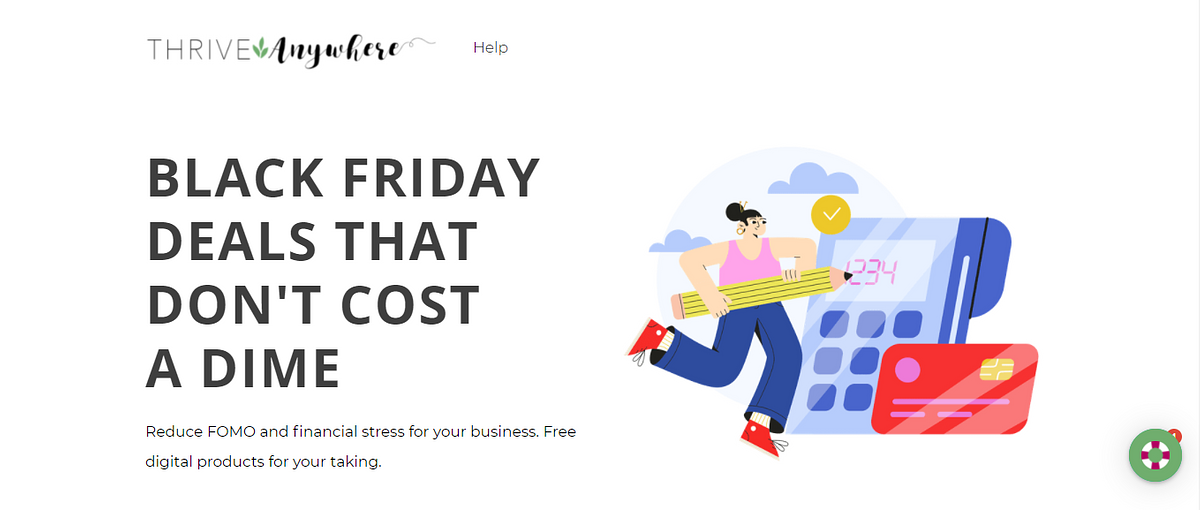 No Cost Black Friday stuff! 

November 26 - 30th

No Spend Black Friday event hosted by ThriveAnywhere.com. What your people can expect to find are 29 products worth $650 for 100% discount.

There are low-content, written content, commercial use and personal use products in there ranging from stickers to courses. I'm certain your peeps could take a breather from draining their hard-earned money.

Plus, Lynnette has a brand-new, never released before product in there too! A Mandala Maker your people can use to generate countless mandala designs for use in their commercial projects. I'm also working doubly hard to add a bump offer so you can earn some money just by sharing this free event.
---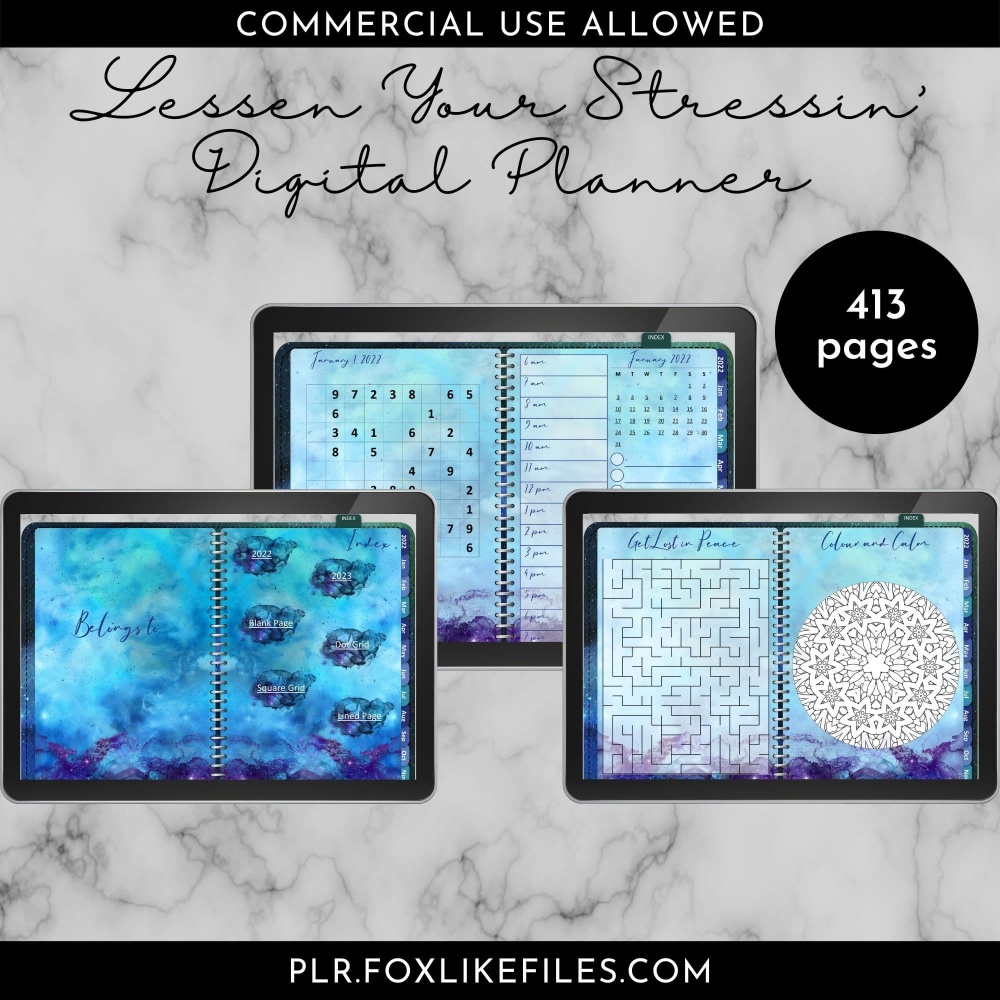 Lessen Your Stressin' Digital Planner on sale for $20 off with coupon code BF2021, regular $47.

This digital planner was designed to specifically relieve stress on a daily basis. Along with the typical planner components such as daily, weekly and monthly layouts, there are little activities to help calm the mind. Each month begins with stress related journal prompts, a maze and a mandala colouring page. Each day includes a sudoku puzzle. You can stress less knowing your days are well managed while completing fun activities and taking the time for self reflection.

Features
413 pages in total
2022 dated planner
365 daily sudoku puzzles
12 mandala colouring pages
12 mazes
2022 and 2023 overviews
Monthly overviews
Weekly overviews
Daily overviews
Blank, dotted, square grid and lined pages

Lessen Your Stressin' Digital Planner
Use coupon code BF2021

---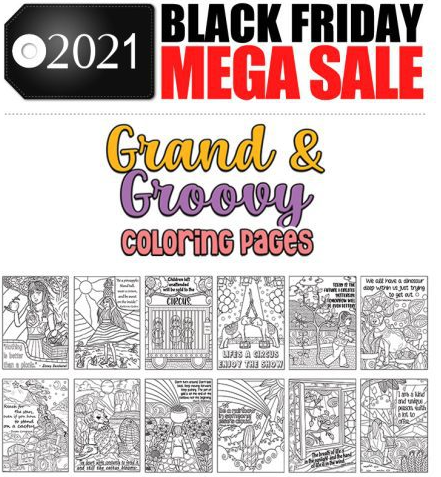 100 BRAND NEW coloring pages with PLR for only $27 and the upsell offer is for 178 more designs for $37
ALL BRAND NEW PAGES
Dates - 11.16.2021-11.29.2021
100-page package for $27
100 New Coloring Pages just $27!
No coupon code needed

---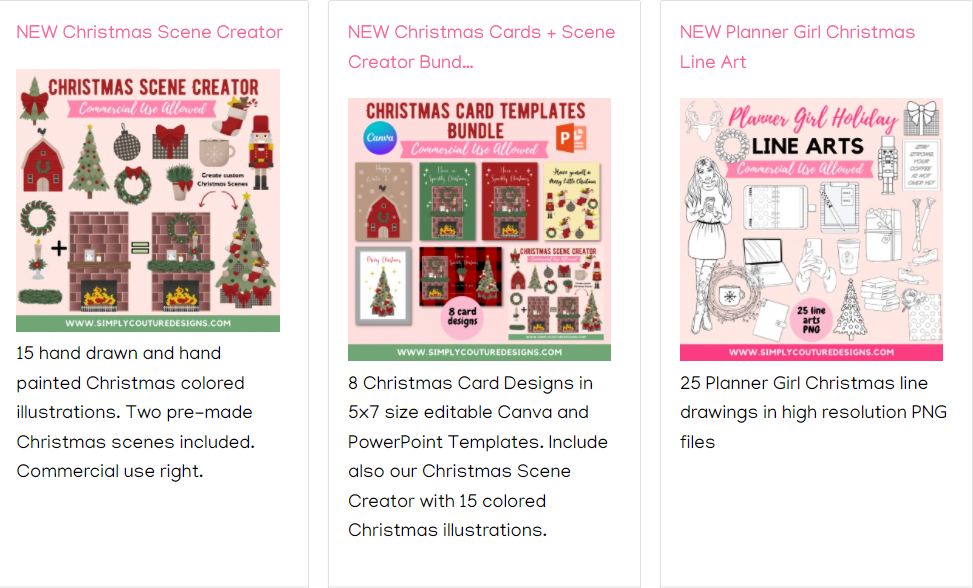 🎀 40% off all products including PLR templates, clip art and Canva product mockup templates (except membership). 
from 11/25 to 11/29/21 at 11:59pm PST.
Planner Girl Christmas line drawings in high resolution PNG files.
MRR Planner, Stickers and Mockups
AND SO MUCH MORE.... 
40% off TEMPLATES AND COURSES AND LOW CONTENT PLR
Use coupon code BLACKFRIDAY40 to save.

---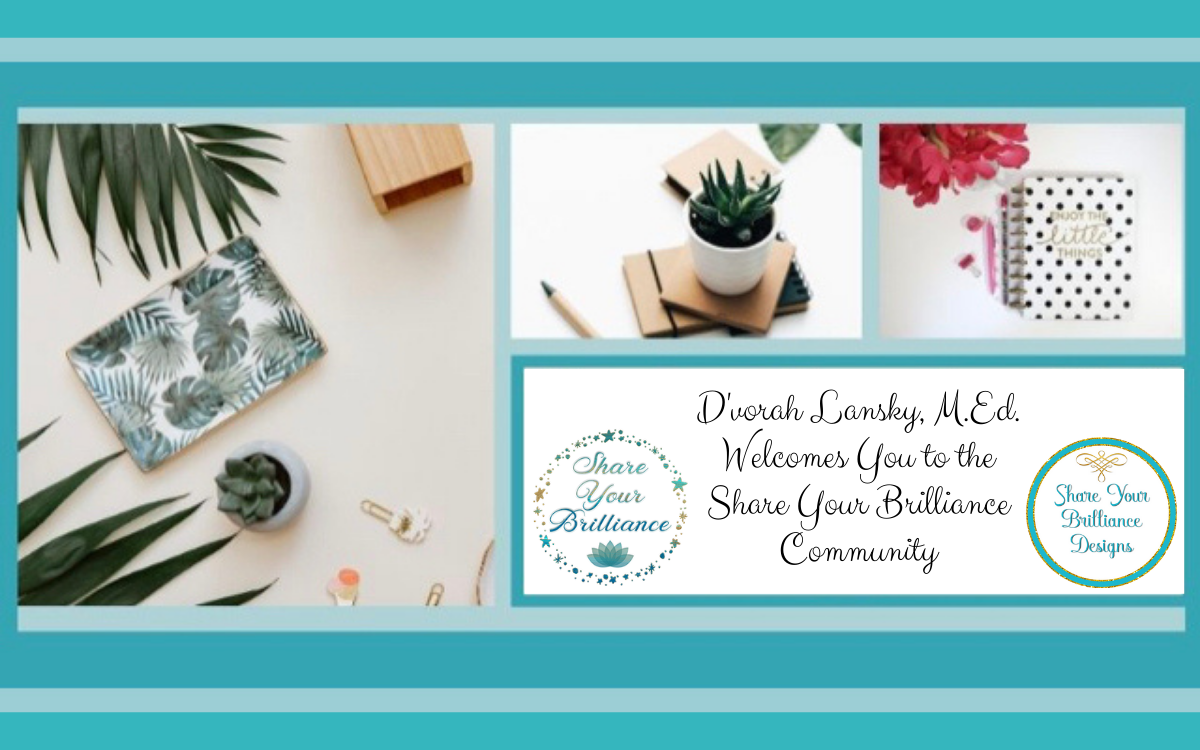 You can get 40% off any Course, Club, Workshop, Planner or Digital Planner Cover Kit on her site. Also... you can use the coupon code multiple times!
Choose from:
10 Content Creation Focused Courses
The Content Creation Club and PLR Packs
12 Digital Planner Cover Kits with Commercial Use Rights
6 Content Creation Focused Workshops which Include companion PLR / Commercial Use Templates.
4 Planners with PLR / Commercial Use Rights
Here's where you go to see everything
If you'd like to see a a breakdown by Title... scroll down. 
Course Listing: Get 40% off of these Courses with code: BLACKFRIDAY

Create 30 Products in 30 Days
60 Steps You Can Take to Promote Your Book
Product Products from PLR
Become an Etsy Shop Own
Kindle Creation Challenge
Pinterest for Creative Entrepreneurs
Creative Ways to Create Calendars
Create Content in Canva
Create a Course in a Weekend
Create a Take-Action Journal: Publish a Signature System Workbook Journal to Amazon
Workshop Listing:
Get 40% off of these Workshops and PLR Packs with code: BLACKFRIDAY
Create a Journal Prompt Series: Workshop and PLR Pack
Develop Mix n' Match Templates: Workshop and PLR Pack
Create Academic Planners: Workshop and PLR Pack
Design a "Do Something" Series: Workshop and PLR Pack
Produce Brain Dump Pages for Productivity: Workshop and PLR Pack
Create Landscape Facing Products: Workshop and PLR Pack
Digital Planner Cover Kits:
There are 12 kits to choose from and each kit includes 6 complete COVER designs.
(Please note - these kits do not include planner pages, they are Cover Kits.)
40% off any Course, Club, Workshop, Planner or Digital Planner Cover Kit
Use code BLACKFRIDAY
---

Melissa and Nicole are having a Black Friday sale that includes all of their journals in one bundle. You can pick up the bundle of 6 DFY packs for only $97 between now and Sunday, November 28. The six journals are:
My Dream Business Journal
My Dream Life Journal
The Abundance Journal for Wildly Creative Women
The Self Love Journal for Wildly Creative Women
The Ritual Journal for Wildly Creative Women
The Dream Journal for Wildly Creative Women
---

I Can't Believe They're This Crazy Black Friday Sale

Special offer! Join during the Black Friday Sale and get ALL THREE CONTENT MEMBERSHIPS for Only $47/mo at PiggyMakesBank.com. 
Which makes your investment just $15.66 per month per membership for as long as you remain a member. That's a 66% discount!

This deal will close on November 29, 2021

Everyone who signs up for the Black Friday special is entered into a drawing to get an entire year's worth of PLR. 

Link coming soon
---