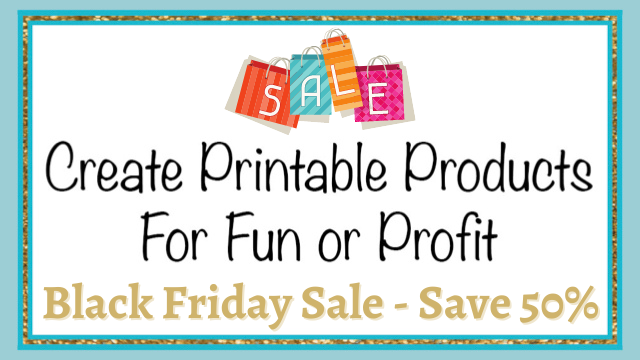 Introducing: Create Printable Products for Fun & Profit
Training Program and Special Bonuses
Black Friday 50% off coupon is: BG50
Valid now through December 1st
In this four-module course, students go through a variety of ways to create printable products. We even touch on how to transform those printable products into physical products and an easy way to automate adding those products to their Etsy shop.
This special is available from now through the end of Cyber Monday - December 1st.
50% off with Coupon Code: BF50
Additional Bonuses added for this Black Friday special. Details on sales page.
Get Create Printable Products for Fun & Profit Now
Code: BF50